the skin is our largest organ, so I think it is crazy that we unknowingly put foreign chemicals on it. I recently started making my own shower gel as body wash, using all natural ingredients. so I know exactly what goes into it. I can reuse my bottles and produce a plastic free beauty product. but it is also really great to decide over the smells and switching them by using essential oils. you can basically create your own personal smell based on what you like and what effect it should have on you.
essential oils
essential oils are highly concentrated, volatile plant extracts which can support your emotional situation and well being.
for energy: lemon, orange, grapefruit, eucalyptus, cinnamon, peppermint, ginger, rosemary, spearmint, black pepper, jasmine
acne and skin irritations: tea tree oil, lavender, oregano, bergamot, rosemary, helichrysum
muscle inflammation: peppermint, eucalyptus, wintergreen, chamomile, nutmeg, ginger, cayenne, rosemary, black pepper
that help induce sleep: lavender, vetiver, patchouli, sandalwood, ylang-ylang, chamomile, neroli, marjoram, cedar, bergamot, clary sage, frankincense, rose
for de-stressing: rose, clary sage, frankincense, lavender, bergamot, marjoram, ylang-ylang, lemon, geranium, orange, sandalwood, chamomile, vetiver
for improving concentration: rosemary, basil, peppermint, helichrysum, cedar, vetiver, grapefruit, pine, juniper
make your own natural shower gel
ingredients:
30g self-made or vegan soap bar without or little smell (e.g. from lush)
300ml distilled water
2tblsp coconut oil
7drops essential oil of your choice
1) grind the soap bar into small pieces
2) heat up the water, ad grinded soap and melt while stirring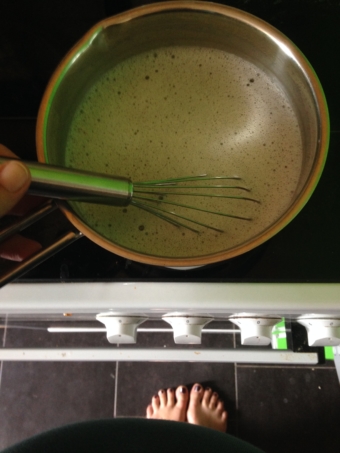 3) add coconut oil
4) take pot from the heat and let it cool down 10min
5) add essential oil and mix up the gel
6) fill into your favorite bottle and let it cool down completely
7)  have a nice shower 😉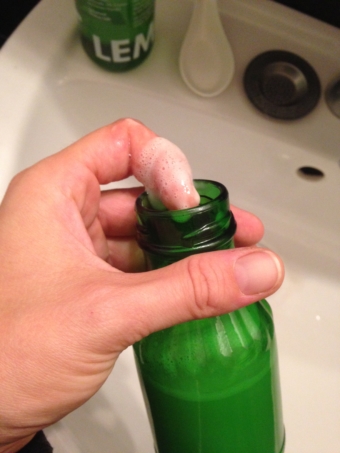 i used lavender oil for a calming smell and in another mixture I used lemongrass and citrus essential oil to kickstart my day in the morning shower. If you wish you can replace coconut oil also with almond oil as a special care for your skin.
if you have you can use a bottle that pumps up the gel or just use a little spoon to portion the gel.
enjoy mixing your own and leave me a comment to share your experiences 🙂