recently i found a very pretty and peacefull place to live in. i moved in this great flat with a gorgous couple. it feels like i found a home in barcelona. the city where i will live and explore for the next few month and study. one of the biggest advantages besides lovely company and the quiet district, is the hughe terrace facing the all overlooking tibidabo, a church on top of the mountain.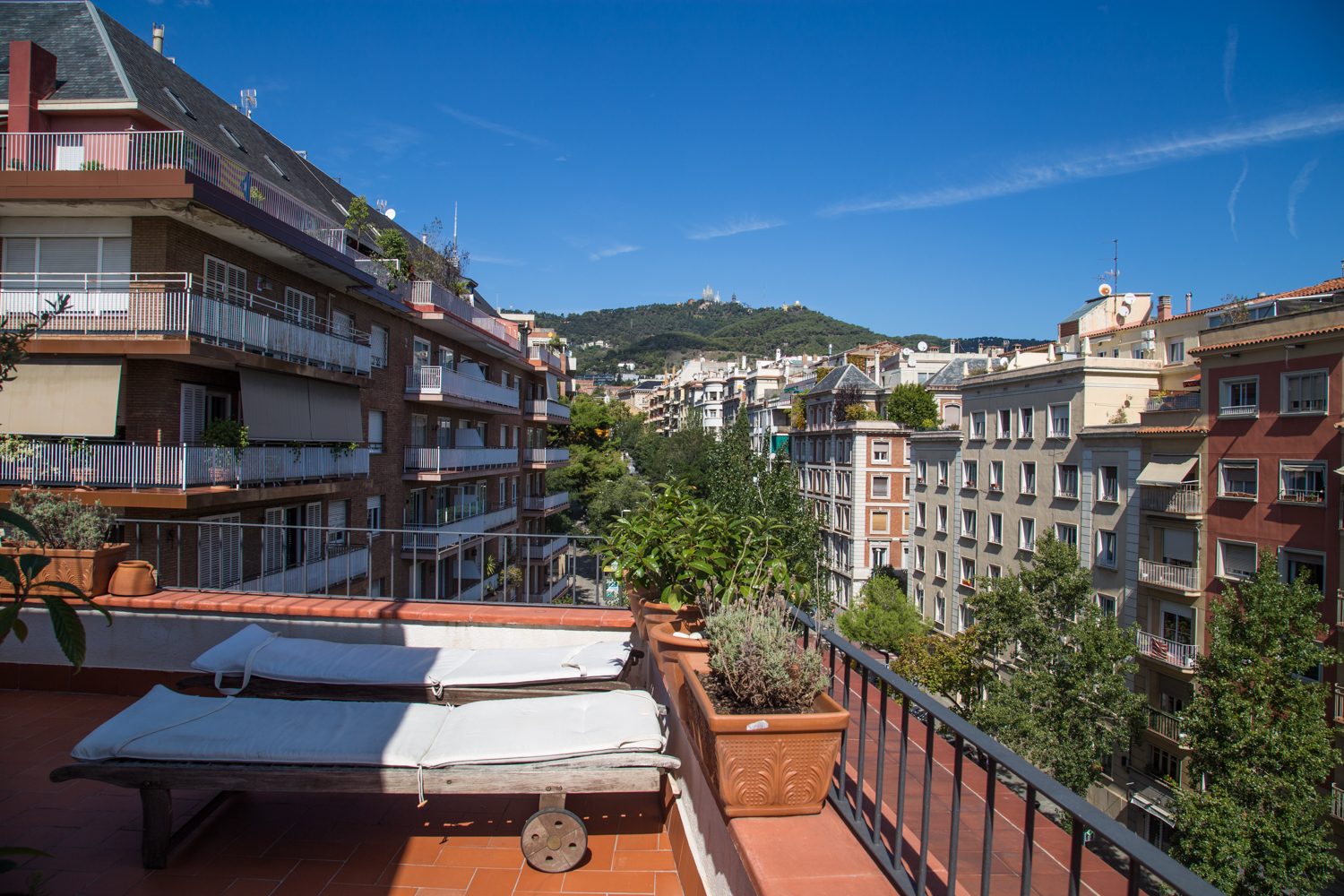 the terrace is perfekt to do yoga in the morning, enjoy breakfast in the sun or invite friend for a bbq. so for my welcome lunch-party there was a spanish german fusion, not only in people but also foodwise.
i made an apfelstrudel as dessert wich no doubt is a typical german cake. and here is the recipe:
1,5kg apples
100g raisins
300g flour
150ml soymilk
5tblsp margarine
pinch of salt
cinnamon
5tblsp brown sugar
start with the dough: mix flour, 3 tblsp of margarine, soymilk, 2 tblsp of sugar and salt and knead until you have a smooth dough, which is not to sticky and not to dry
form a ball and put in the fridge for half an hour
for the filling: wash the apples, peel and cut into small cubes
put the applepieces in a pot and mix with 3tblsp of sugar, raisins and as much cinnamon as you like, heat it up without water for 5 min. the apples should be a bit soft but not mashed.
take some flour on a clean working surface and roll out the dough to a square, around 1,5cm thick
spread 2tblsp of margarine on the pastry and pour the apples on top, spread until 4 cm to the edges.
start rolling up the strudel from the small side, be carefull it can rip easily, close the edges by pressing the dough together
put the huge roll on a backing sheed with bakingpaper and put in the oven for 40 min by 180°, when its done it should be goldbrown!
after cooling down, cut of pieces and serve lukewarm with vanillasauce or icecream. enjoy the sweet german treat!