do you feel this christmas mood already like me? after a few years of travelling on christmas, this year i am with my family in germany and i am already in such a cosy mood. i started a vegan christmas baking, these little goodies spread some sweet love around. here i share my recipes with you. enjoy!
müsli clusters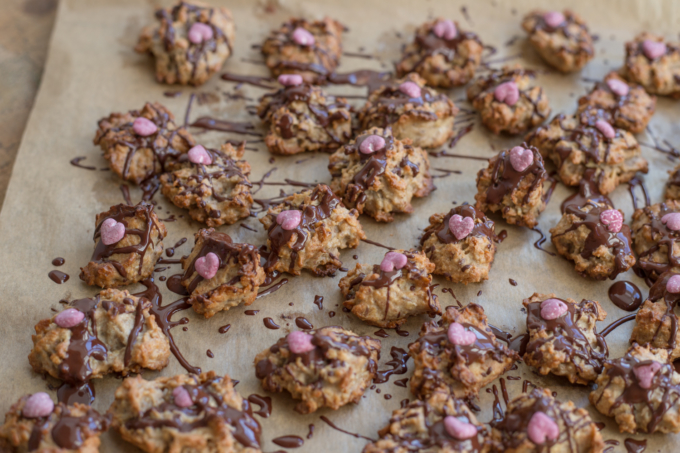 180g flour
180g müslimix
2tblsp sunflowerseeds
4tblsp ground hazelnuts
1tsp coffeespices (ground cinnamon, nutmeg, clove, cardamom, vanilla…)
1pck vanillasugar
4tblsp agave syrup
100ml walnut oil or sunflowerseed oil
100ml soymilk
mix all dry ingredients
add all wet ingredients and mix to a dough
take a little spoone to portion the dough and place it on bakingpaper
bake the cookies for 12 min in the oven with 180°c heat
melt chocolate and decorat the cookies when they are cold
yam filled stars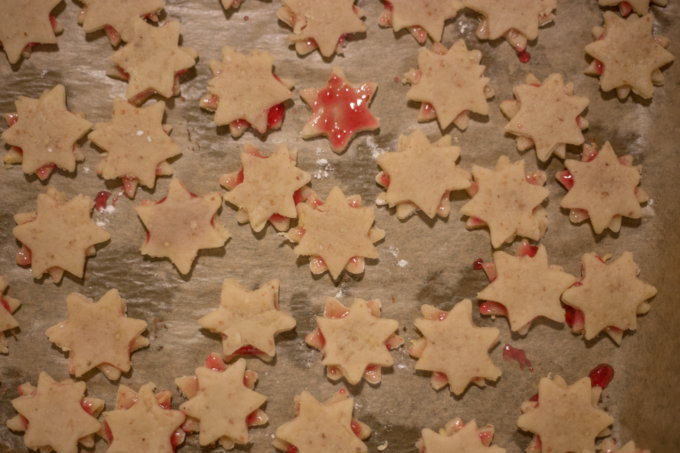 400g flour
150ml sunflowerseed oil
50g ground hazelnut
abrasion of one lemon
1pck vanilla sugar
6tblsp soymilk
6tblsp agave syrup
yam
mix all ingredients by hand to a ball of dough
put the dough in the fridge for 1h
take half of the dough and roll it flat with a bit of flour on a clean surface
use a star cookie cutter to form many stars
take your favourite yame and place some on half of the stars
cover the yamstars with another layer of stars and place on bakingpaper
bake in the oven for 10 min with 180°c
chocolate hearts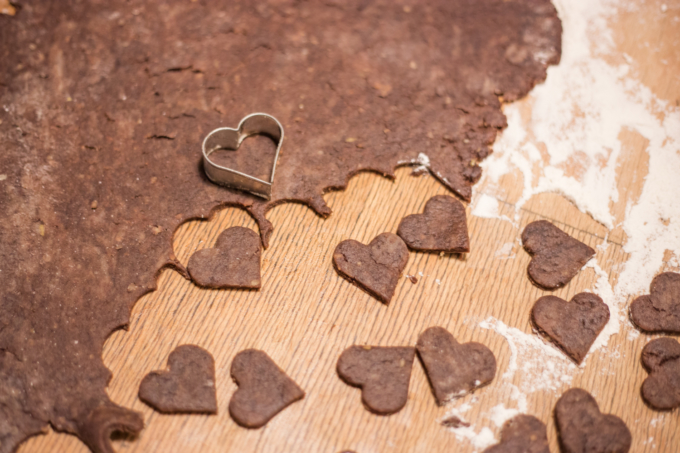 use the same dough from the stars
5tblsp cacaopowder
orange aroma
dark choclate
add cacao to the dough and a few drops orange aroma and knead tightly all together
roll it flat with a bit of flour on a clean surface
use a heart cookie cutter to form a lot of love
bake in the oven for 10 min with 180°c
melt chocolate and spread it on top of the hearts
enjoy with chai or coffee. share and spread love through this cookies! i wish all of you a plesant pre-christmas-time!