summer is keeping us hot and therefore its nice to have something yummy to cool down. here are my favourite vegan ice cream recipes without sugar but stil sweet!
frozen coconut chocolate sweets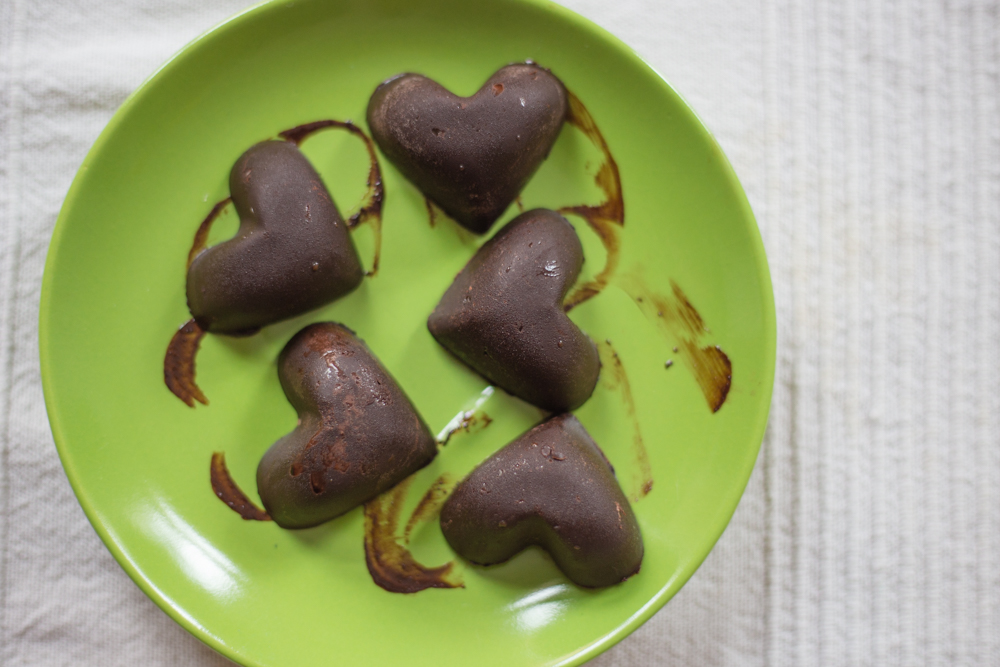 40g coconutoil
40g cacao
4 tbls agavesyrup
20g coconutflakes
mix the liquid coconutoil with cacaopowder and syrup until smothe
stir in the coconutflakes
spoon the choclate blend in a icecube form and let it freeze for 4h
enjoy the heavy dark chocolate pleasure
banana raspberry icecream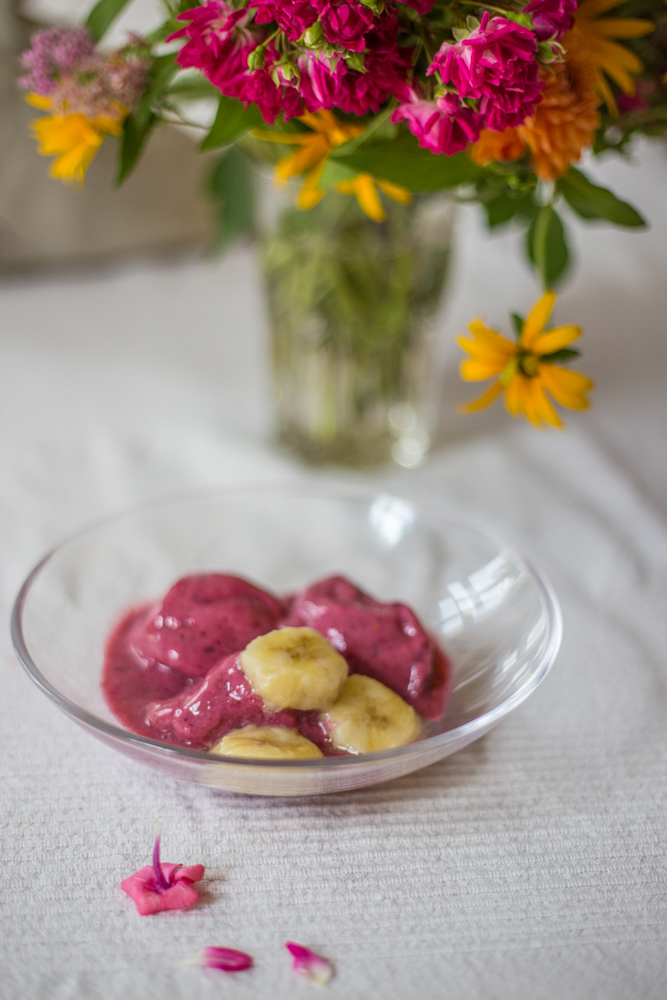 frozen raspberries
2 frozen bananas
250ml alamond milk
put everything in a powerfull mixxer
stir it up until smooth
spon the blended icecream in a bowl and let it freeze for one more hour
spoon in a bowl and ad some banana on top. enjoy!
vanilla-yogurts & berry icecream
soy vanilla-yogurt
mix of berries fresh or frozen
put vanilla-yogurt in the freezer for 4h
pour it in a mixxer, ad berriers
stir it up until smooth
spoon the blend in a bowl and put it back in the freezer for one more hour if its not frozen enough yet
spoon in a bowl and enjoy with more berries & musli or pure!